ELEVATE YOUR GAME. TRAIN YOUR BRAIN.
ELEVATE YOUR GAME. TRAIN YOUR BRAIN.
Tactical Training for Youth Soccer Players
SportsLab360 provides your players with an accessible, holistic, and practical learning experience. With limited practice time on the field with their teammates, the program gives players a chance to further their education off of the field.
Tactical Training for Youth Soccer Players
SportsLab360 provides your players with an accessible, holistic, and practical learning experience. With limited practice time on the field with their teammates, the program gives players a chance to further their education off of the field.
See what people have to say...

Eric Miller
Current MN United Defender, Colorado Rapids Defensive Player of the Year 2017
"I would have loved the chance to learn from a program like SportsLab360 had it been around in my youth days. I would highly recommend it to any player looking for an edge over their opponent."
Gareth Smith
Division 1 Coach, U.S. National Staff Coach Educator, U.S. Region II Technical Advisor, Director of Coaching Education for Iowa Soccer Association
"The ability to read and understand the game is a key quality for any player striving to reach their potential. SportsLab360 equips players with the tools to develop their SoccerIQ and learn at their own pace."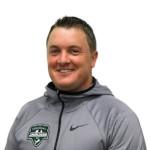 James Renton
Boys Technical Director at Michigan Jaguars FC, ODP 101 Director at MSYSA
"SportsLab360 has allowed our players to continue their development off the field away from the team environment. By integrating the program into our curriculum, our players can now dig deeper and develop a further understanding of key tactical concepts. Players look forward to the next lesson and getting a head-start on the information."
David Brain
Southwest Christian Academy Captain
"My coach used SportsLab360 for our high school team and I'm so glad he did. The training sessions that took place after an assignment was completed were noticeably more efficient, and you could tell that players were coming to practice with a head start on the session topic. The program genuinely increased the Soccer IQ of every player on our team."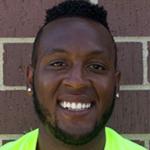 Bryan Turner
Director of Membership - Kansas City Soccer Club Varsity Boys & Girls Soccer Coach- Blue Valley North High School (Overland Park, Kansas)
"SportsLab360 is a valuable tool that makes the job easier on the coach —when the players see certain situations on the field, they have already visualized the situation and know the right decision to make in game speed."
Mark Harrison
Director of Coaching at Trebol SC
"SportsLab360 has helped my u13 boys massively after their transition from 9v9 to 11v11. With the various modules available, they have started to understand the game more as a whole and are beginning to problem solve on the field more efficiently. It is something I will be looking to incorporate club-wide, in order for everyone to reap the benefits."
Holden Jayaram
KCSC Blackstars Academy 05
"SportsLab360 really helps me see and understand the game better, and it's a fun way to learn different tactical aspects of soccer. The modules are filled with very helpful content and presented concisely and clearly."
Youth clubs that use SportsLab360 include...
Help your Players Boost their Soccer IQ
schedule
As a coach, the time that you have on the field with your players is very valuable, but also limited. We have all experienced some of the challenges that arise when training is coming to an end, and you haven't had the chance to address a concept that you had planned on teaching. Rather than playing catch-up at the next practice, the SportsLab360 program allows players to continue their education off of the field, arriving to training with a solid understanding of the principle, tactic, or concept at hand. This allows you, as a coach, to spend less time explaining these concepts during practice, and more time tailoring them to the specific needs and style-of-play of your team. 
lightbulb_outline
It's no secret that the youth soccer landscape is extraordinarily competitive. It can often be difficult for a club to differentiate themselves from the other clubs in their region; after all, a club is only as strong as its players. That's why we have made it our mission to give your players the tools that they need to develop to their full potential. As the soccer IQ of your players increases both individually and collectively, the overall quality of play will increase, giving your club an edge over other clubs in the area. There's no denying that hard work is a common denominator of all successful teams, but the most successful teams don't just work hard; they also work smart.
Transforming Theory Into Intuition
SportsLab360 is divided into different modules that focus on both offensive and defensive principles of the game. In each module, players will interactively work through common scenarios step-by-step, learning the effects each different decision could have, as well as the rationale behind the "correct" answers. This experiential method of learning will instill in players a holistic understanding of each concept, giving them the ability to take what they learn in one scenario and apply it to many other phases of the game. Take a look at our demo to try it out!
We understand that some coaches will want to include their own philosophy, adding additional information that is specific to their team. One of the many features that SportsLab360 offers is a Coaches Notes tool, which allows a coach to deliver additional information to their players within each module. Coaches will also have access to other tools to track the progress of their players, as well as compare the development of their own team to other teams within the club.
Getting Started
Getting started is easy, whether you're a player, a team, or a club!
Do you want to raise your Soccer IQ right from home and gain an edge over your opponent?
Do you want the chance to lead the tactical development of your players outside of training?
Do you want to provide your players with the best possible developmental experience?
Whichever category you fall under, SportsLab360 offers a payment plan for you!
View Pricing